Important information for the 2023-24 SY
Posted August 8, 2023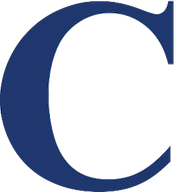 Important Things to Know about Castro
Uniform policy:
Students at Castro Elementary are required to wear a school uniform shirt everyday. School shirts are available for sale in the school office. The cost is 7.00 per shirt. Orders for Hoodies and Zip-Up Jackets will be taken in September.
Students who have forgotten their uniform or refuse will be sent to the office. An administrator or designee will have the student may contact a parent to bring a uniform shirt. Students refusing to comply will be sent home and given an unexcused absence for the day. Continuous inappropriate dress will result in additional consequences.
New Drop-off Procedure:
Students may be dropped off at the Kiss-N-Go lane on Ohio St. or on the School Playground (if they walk to school) starting at 7:45.
Students can only be dropped off curbside on Ohio Street using the "Kiss & Go" lane. There will be staff there to help your child out of the care and direct them to the playground. We will no longer be lining up students in the front of the school. Instead, all students will report to the playground between 7:45-8:05. After 8:05, they will be dropped off at Kiss & Go and staff will allow them into the building on Ohio Street and direct them to the office for a tardy pass.
Using Kiss & Go:
Do not drop off in the middle of the street
Use the Kiss n Go lane on Ohio St. – it is quick and safe – from 7:45-8:15
Drop off is between 7:45-8:15 – do not drop off before, we do not have any adult supervision available and students will not be allowed in the building until 8:05 am.
The safety of our students is everyone's responsibility! Please teach your students to obey traffic signs, crossing guards and to only cross the street at the crosswalk!
Teach your children to be safe and reinforce school policies!
Afternoon Pick Up Procedure:
Students are to be picked up at the Kiss-N-Go lane on Ohio St or on the school playground at their designated grade level area at 2:10 on Mondays and 3:10 T-Friday. Students attending the Boys and Girls Club after school will be dismissed to the front of the building and escorted to the Club.