Healthy Cheetahs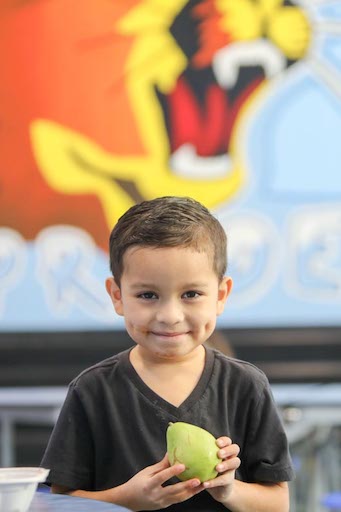 School-based Health Centers
Denver Health's School-based Health Centers (SBHC) form a large network of health centers located inside Denver Public School (DPS) campuses that serve any DPS student as well as children enrolled in DPS-affiliated Early Childhood Education programs at no charge to families. They offer medical, mental health, dental, health education and family planning, as well as insurance enrollment and advising services. If you know the location where you want to make an appointment, please call the center directly using the phone number available on our locations page or call the Appointment Center at 303-602-8958.
Parents if you are unsure your student should come to school if feeling ill or return after being ill please click on the links below or call the main office at 720-424-8990.
Castro parents and caregivers! We want to support you! Everyone can use a little extra help in these stressful and unknown times. At Castro, we have a school psychologist, and counselors available to families. Families can discuss and take away some tools for how to navigate the unique challenges for this school year. Examples of what will be discussed include:
Transition: What to expect that you might not be expecting
Routing: Helping kids and families re-adjusting to routines and healthy habits
Unusual Behavior: Understanding why your kids may be acting different right now, and how to handle it
Dealing with the Anxiety (and other feelings) of the unknown: Creating "10% Better" Solution
We encourage you, parents and caregivers, to come with your questions and concerns, as well!
Connect Your Child to Mental Health Support with Hazel Health
Our new mental health service, Hazel Health, can help address your child's mental health concerns at no cost to you.With your permission, your child can connect with a licensed Hazel Health therapist for weekly virtual therapy sessions, at school or at home. Hazel Health therapists can help your child cope with what they're feeling, and develop strategies to start to feel better.Weekly therapy sessions can help students with depression, anxiety, loneliness, personal relationships, anger, academic stress, motivation, and more.Learn more and sign up here. For more information, access this one-pager, which is available in all Consent Decree languages here.
Care Solace Connects DPS Community to Mental Health and Substance Use Services

DPS has partnered with Care Solace to support the well-being of students, their family members and DPS staff. Care Solace is a complimentary and confidential care coordination service that can help you quickly find mental health or substance use treatment options matched to your needs regardless of circumstance.


If you would like to use Care Solace to help you find a provider:
Call 888-515-0595 available 24/7/365 in any language.
Visit caresolace.com/dps and either search on your own OR click "Book Appointment" for assistance by video chat, email, or phone.


Watch a short video to learn how Care Solace can support you as a DPS family or staff member.
Healthy Lunches and Snacks = Healthy Students Ready for Learning!
Dear Castro Families,
In an effort to ensure your students are at their best and ready for learning we are asking families to either have their students eat a hot lunch from the school cafeteria or send a healthy home lunch that includes a main meal (such as a sandwich), a healthy drink (water or milk in a thermos) and a few healthy sides (fruit, veggies, yogurt etc). If students do not have a complete home lunch they will be asked to get a school lunch. This may be at the cost of the family depending on your free/reduced lunch eligibility.
We will not allow sugary drinks such as gatorade or soda. We will also not allow cookies, candy, other sweets and chips with colored flavoring on them. These chips get all over students' hands and make a mess. Regular chips, pretzels, popcorn etc. are fine.
If your child brings a lunchable we will ask them not to drink any sugary drinks or snacks that come with it. They will be asked to put it in their backpack and take them home to eat.
Research shows that children who eat a healthy lunch have better attention and focus at school, maintain a healthier weight and are less likely to get sick.  To read more please see this website: https://www.cdc.gov/nutrition/resources-publications/benefits-of-healthy-eating.html
We really appreciate your cooperation in making Castro a healthy place for students to grow and learn. If you have any questions about this please reach out to your child's teacher or the school office.
Thank you for partnering with us!
Gilberto Munoz
Principal- Castro Elementary School