Healthy Cheetahs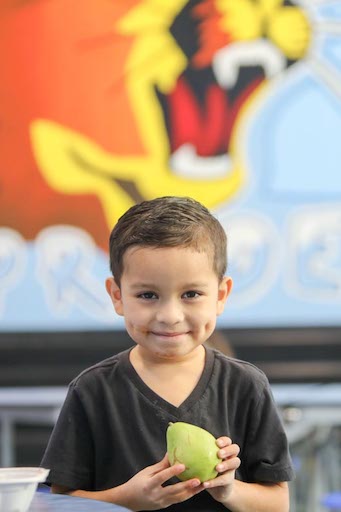 School-based Health Centers
Denver Health's School-based Health Centers (SBHC) form a large network of health centers located inside Denver Public School (DPS) campuses that serve any DPS student as well as children enrolled in DPS-affiliated Early Childhood Education programs at no charge to families. They offer medical, mental health, dental, health education and family planning, as well as insurance enrollment and advising services. If you know the location where you want to make an appointment, please call the center directly using the phone number available on our locations page or call the Appointment Center at 303-602-8958.
Parents if you are unsure your student should come to school if feeling ill or return after being ill please click on the links below or call the main office at 720-424-8990.
Castro parents and caregivers! We want to support you! Everyone can use a little extra help in these stressful and unknown times. At Castro, we have a school psychologist, and counselors available to families. Families can discuss and take away some tools for how to navigate the unique challenges for this school year. Examples of what will be discussed include:
Transition: What to expect that you might not be expecting
Routing: Helping kids and families re-adjusting to routines and healthy habits
Unusual Behavior: Understanding why your kids may be acting different right now, and how to handle it
Dealing with the Anxiety (and other feelings) of the unknown: Creating "10% Better" Solution
We encourage you, parents and caregivers, to come with your questions and concerns, as well!
Health Insurance for Coloradans who are Undocumented
OmniSalud is a new health insurance program that provides Coloradans who are undocumented with a safe way to compare affordable health insurance plans and sign up on a secure online platform. Thanks to a new Colorado law passed in 2021, every company that sells health insurance
in the state has to offer plans with a specific set of lower, fixed costs and make them available to everyone – no matter their documentation status.
https://urldefense.com/v3/__https://go.pardot.com/e/742223/nkUKfKZCNr5DW-view-usp-sharing/499zlb/680044233?h=gZLzhhc8badUrBD6SzLXHccw3YlGSumE8FP5U7lEqTs__;!!I5wY4Ip2iQ-G!-ksy_GOuzNdp7CnCR6VQgPSiRaoAfOaGnqClRpXWCmHAEre-BHUNKDF6Q7nii3EeE0zdaLLYoUmNHJ-8kk6vzE4BAKYTuA$
To sign up with the help a certified expert who can walk you through the application and help you understand how to use your health insurance, all free of charge.
To find an expert and make an appointment visit: https://urldefense.com/v3/__https://go.pardot.com/e/742223/get-started-omnisalud-help-/499zlf/680044233?h=gZLzhhc8badUrBD6SzLXHccw3YlGSumE8FP5U7lEqTs__;!!I5wY4Ip2iQ-G!-ksy_GOuzNdp7CnCR6VQgPSiRaoAfOaGnqClRpXWCmHAEre-BHUNKDF6Q7nii3EeE0zdaLLYoUmNHJ-8kk6vzE6CzuKf8A$
Immunizations
Dear DPS Families,
The Colorado Department of Public Health & Environment (CDPHE) collects unidentifiable immunization data every year from every school, statewide. Per Senate SB20-163, DPS is required to share your school's MMR immunization data and the requirements and exemption rules for the upcoming year. Please click on the letters below to learn more.https://drive.google.com/drive/folders/19vFSavqXFeiFIk528ab6EiC_t9fx58pD?usp=sharing